Dambusters dog: Headstone replaced to remove racist name
A headstone honouring 617 Squadron's mascot - a black labrador - is replaced at RAF Scampton.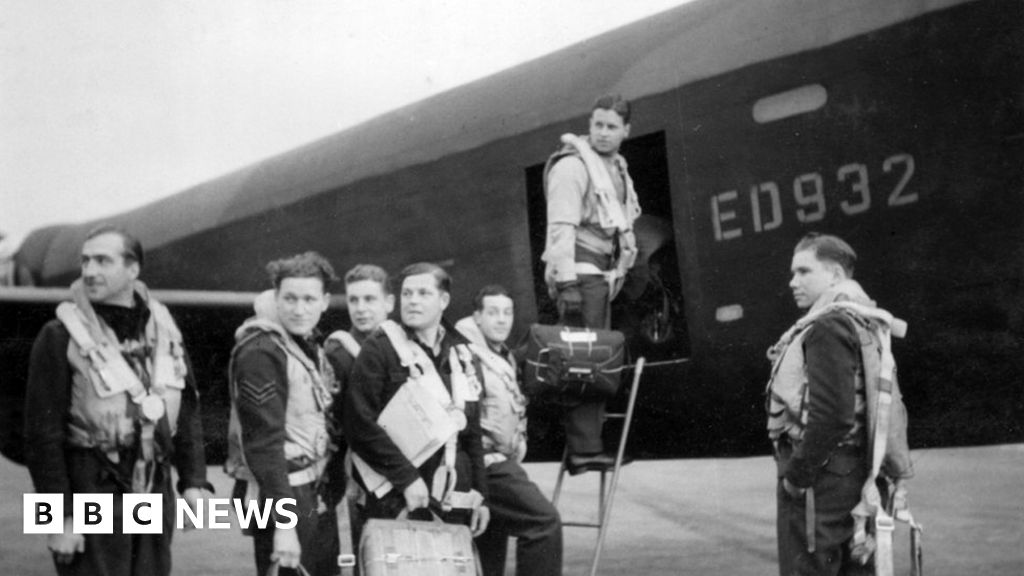 A headstone regarding the Dambusters' canine - whose name is a racial slur - has been supplanted.
The 617 Squadron's mascot, a dark Labrador, passed on upon the arrival of its celebrated "ricocheting bomb" strike on German dams in 1943.
A dedication at the Dambusters' World War Two base, RAF Scampton, bearing the canine's name was evacuated.
The RAF said it would not like to offer noticeable quality to a hostile term that conflicted with its ethos.
Sir Edward Leigh, Conservative MP for Gainsborough, said he was "dreadful of our capacity today to delete or re-compose history".
More news and stories from Lincolnshire
Picture copyrightPA MEDIA/NZBCA ARCHIVES
Picture subtitle
The canine's grave is at RAF Scampton, home to a show about the crucial, as Operation Chastise
Kris Hendrix, battles chief at the RAF Museum, said the canine - which the BBC isn't naming - was a "drinking pal" for unit individuals and would expend liters of lager before dropping.
He was hit by a vehicle and executed on 16 May 1943, however his demise was kept from the aviators as it was dreaded they may consider it to be a terrible sign.
Mr Hendrix included: "It was such a popular canine, it was such a well known unit and, that implied the grave has been kept until today.
"The norms have changed consistently, while it might not have been a disputable name during the Second World War, things are totally different at this point."
Picture copyrightGETTY IMAGES
Picture subtitle
The Labrador was claimed by the unit's wing authority, Guy Gibson (focus)
Sir Edward said he had kept in touch with the station authority of RAF Scampton about the change.
In his letter, imparted to the BBC, he stated: "Without a doubt we are both more touchy and more reasonable today with regards to the sensitivity of racialist and critical wording which had been utilized with disastrous casualness before.
"I am, be that as it may, exceptionally frightful of our capacity today to eradicate or re-compose history. The previous should be clarified, instructed about, and gained from - not re-composed."
Sources By:-BBC.com