[ad_1]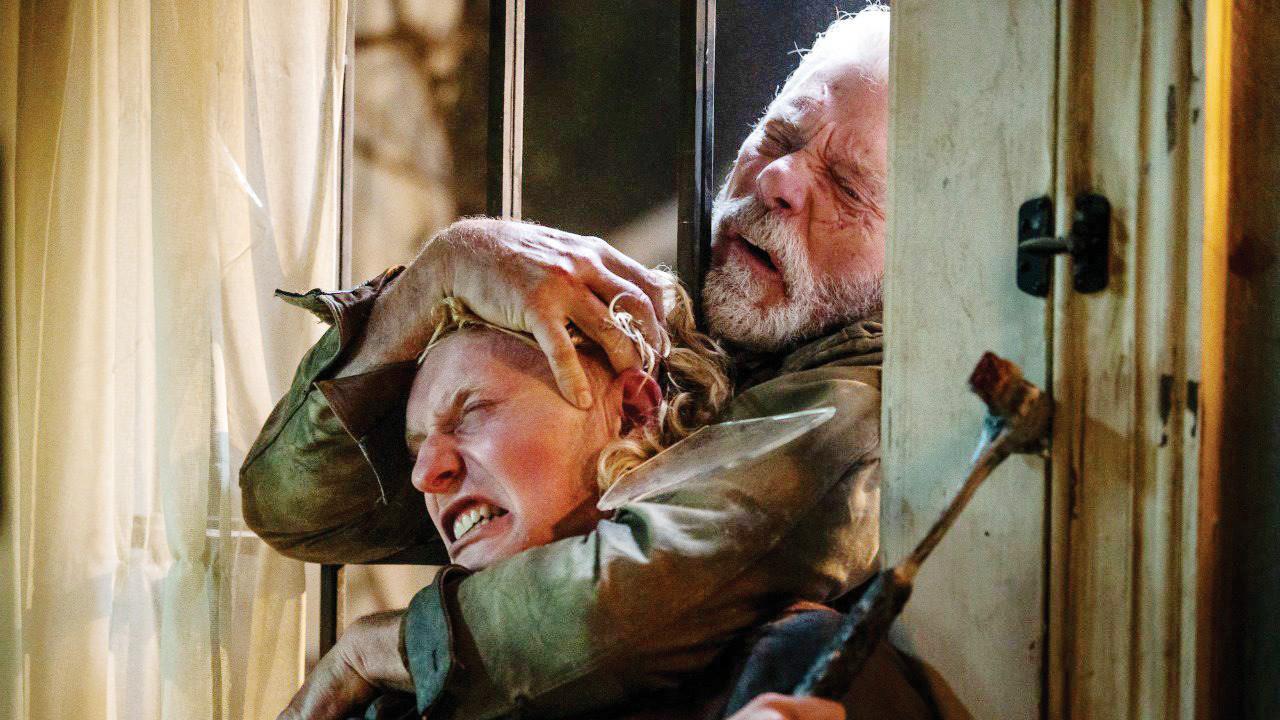 Don't breathe 2
A: Thriller
Dir: Rodo Sayagues
Cast: Stephen Lang, Madelyn Grace, Brendan Sexton III, Adam Young
Rating: 2/5
This sequel is set eight years after the initial deadly home invasion, where ex-Navy Seal veteran, the completely blind Norman Nordstrom (Stephen Lang) lives in quiet solace proactively preparing for his past sins to catch up to him. This time he has company in a young girl, Phoenix (Madelyn Grace) whom he rescued directly after the first home invasion. Obviously, he knows more than what we or Phoenix are privy to. While we don't see much of the world outside his home, we realise it's a dystopian set-up where no cops or emergency aid exists.
The opening sequence has Phoenix attempting to save herself from a make-believe attack and Norman is disappointed that she hasn't done well enough to warrant an outing with a trusted friend. But he eventually relents, and lets her go. And sure enough, evil comes right back to his doorstep surreptitiously following the young tween and her friend.
Watch the trailer here:
It's clear from the opening sequence itself that this sequel is meant to amp up the violence, viciousness and gore. And there's no disappointment on that front. Uruguayan filmmakers Rodo Sayagues and Fede Alvarez, who directed the first instalment, expand on the universe of the first film, bringing in the young tween and home invasion criminals with a weird objective. And it's no surprise that Norman is just as prepared as he was in the first film. With this outing, he attains legend status, savaging those who dared to attack him and the young girl in his care. The narrative aims to gain him some redemption from the kills in the first outing but it's really not justifiable.
The twists in the plot tend to the insane. Since the director-writer duo couldn't do a repeat, they put forward an outrageous and extremely strange reasoning for the home invasion. The resultant thrills get wilder and weirder. They even find new ways to mutilate live humans. Stray mentions of an organ trafficking ring and the temporary focus on a nearby children's shelter provide the red herrings for a narrative that seems all too obvious and premeditated.
The sound design is quite sharp — the ominous silences and brief sounds set up, together with the dark camerawork provide ambient atmospherics that are quite effective. The design and choreography of the gruesome, bloody violence makes for edgy, revolting visuals. Grace as Phoenix is effective but it is Lang's show all the way through. Lang as Norman Nordstrom relives the steely one-man army, whose sinewy frame and blind vision mask a heightened awareness of his surroundings, agility and preparedness that the home invaders failed to perceive. This film is definitely not for the faint-hearted — it's a bizarre, gruesome, twisted encore that could only satiate the die-hard fans.
All Images/Sources/Credit By :- Mid-Day.Com