[ad_1]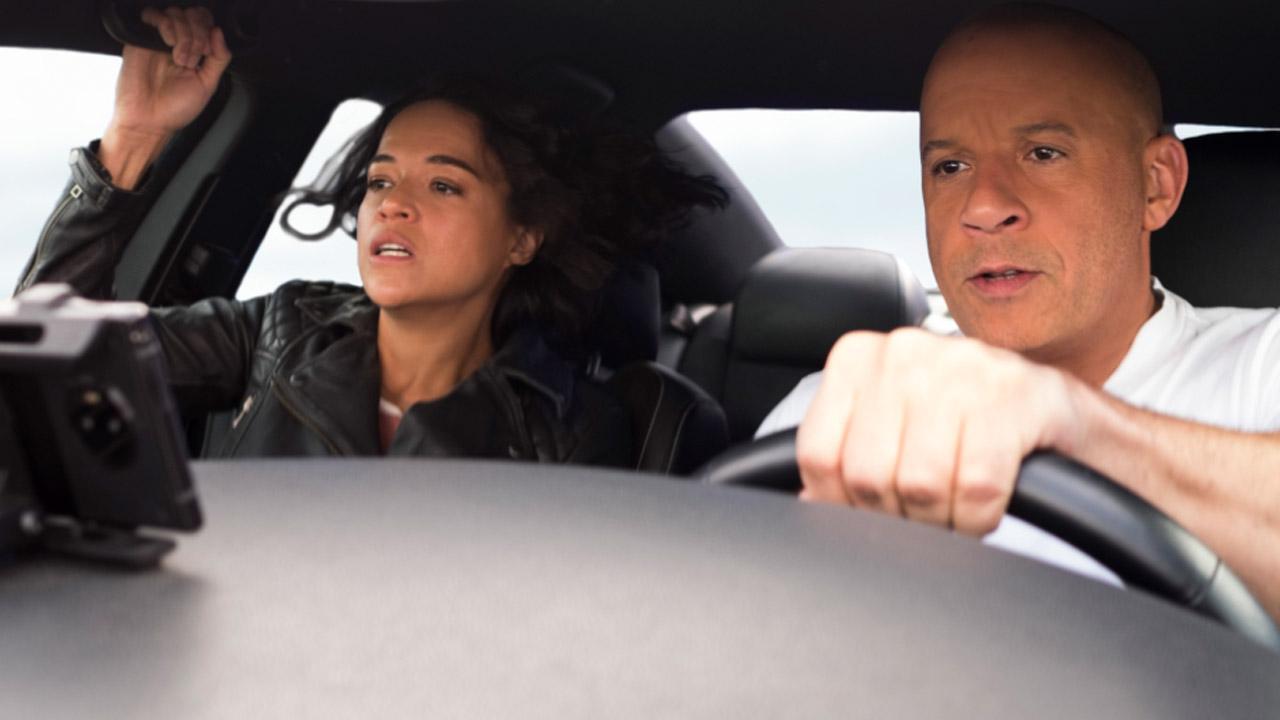 F9: The Fast Saga
Action, adventure
Dir: Justin Lin
Cast: Vin Diesel, Tyrese Gibson, Cody Rain Murray, Krzysztof Mardula, John Cena, Charlize Theron, Helen Mirren, Michelle Rodriguez, Jordana Brewster, Kurt Russell, Finn Cole, Sung Kang, Lucas Black
Rating: **½
This 9th instalment of the super successful franchise goes about its business with all the technical pizazz at its command. It's fast and furious alright but there's not much logic to all the fury. Speed and adrenaline junkie, street racer, thief, globetrotting super-spy, stunt man extraordinary, Dominic "Dom" Toretto (Vin Diesel) spear heads this mindless, impossible extravagance into the realm of 'incredulous.' Take this (and it's just one of the plethora of visual edit and CGI aided stunts he and his team manages to pull off)- He evades pursuers during a jungle chase by triggering the rocket booster on his souped-up vehicle charging off from the edge of a cliff, using a cable fired into a mountain on the other side, to swing him and his partner Letty Ortiz (Michelle Rodriguez) to safety. It's a jaw-dropping performance of the unbelievable that expects impossible levels of suspension of disbelief. And that legend holds true for almost every action sequence that this film showboats. And it's not gravity defying it's about neutralising gravity altogether.
No one would call this a well scripted film – the apt term would be 'a wondrously hallucinated extravagance' riding on incessant waves of 'Diesel' induced highs. The basic appeal here lies in the theme of an estranged family banding together to plot the downfall of a universal evil – which is not much of a unique theme because most big budget Hollywood extravaganzas toy around that plot. This one in fact, goes back in time, throwing up a younger, corruptible brother and a race car driving father, for Dom – the wonder of it is we never knew about it in the last 8 editions of the franchise. The chases, stunts, bruising action, wooden-stock-performances, all aid the mythic posturing that this franchise hopes to continue perpetuating. And there's Charlize Theron as 'Cipher' looking quite cool but entirely out-of-place, WWF superstar turned successful actor John Cena as the younger brother turned antagonist Jakob, and Kurt Russell and Helen Mirren lending stalwart grounding to a jerk-happy spectacle that takes flights of fancy at every turn of the steering wheel.
The bloated 145 min runtime stretches your patience to pretty thin. Director Justin Lin (his fifth outing in this series) sets-up action set-pieces that are sometimes thrilling, largely funny and totally over-the-top and preposterous. Digital effects are not uniformly up-to-the-mark. The segment that has a couple of guys from the team (Tyrese Gibson and Chris "Ludacris" Bridges) delink a satellite by flying into outer space on the wheels of a cryogenically souped-up Pontiac Fiero, looks patchy and inelegant and is simply beyond belief. This one might generate some fits of glee amongst die-hard fans but the rest of the movie going population might be better off avoiding it!
Source By :- Mid-Day.Com