[ad_1]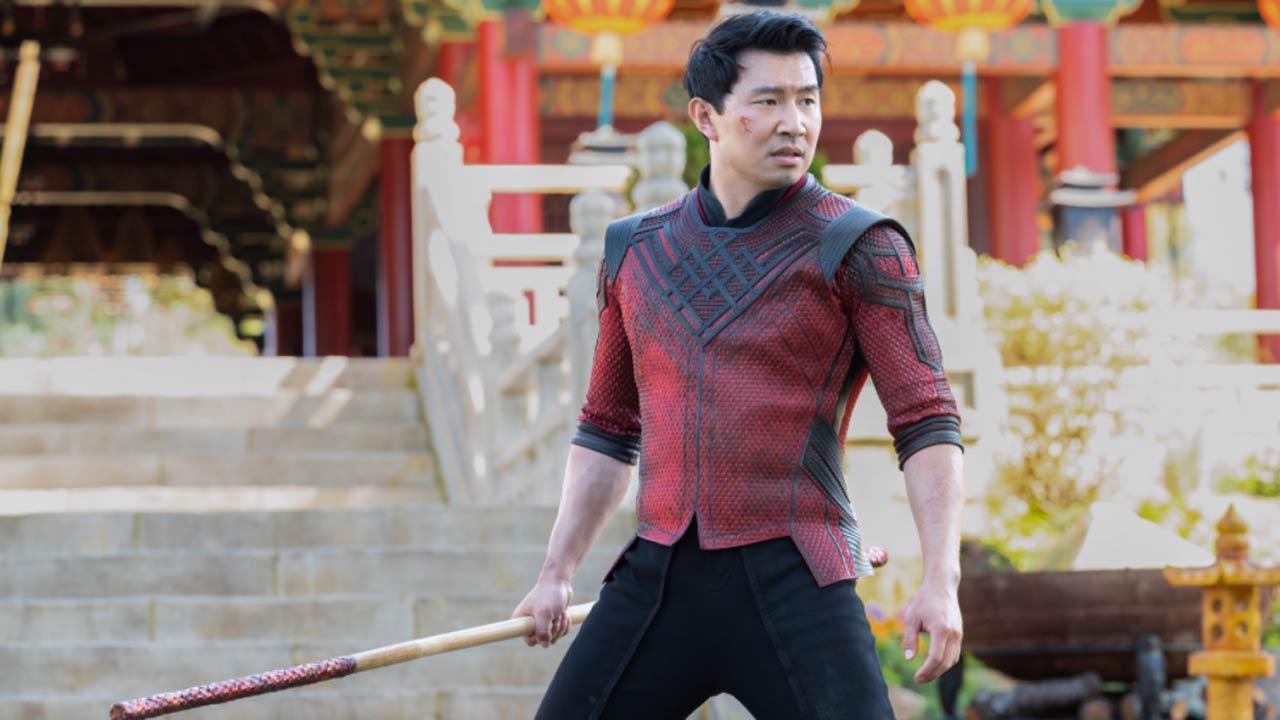 Shang-Chi and the Legend of the Ten Rings
U/A; Fantasy, adventure
Dir: Destin Daniel Cretton
Cast: Simu Liu, Awkwafina, Meng`er Zhang, Tony Leung Chiu-wai, Michelle Yeoh, Florian Munteanu, Tim Roth, Ben Kingsley, Benedict Wong, Ronny Chieng, Fala Chen
Rating: ***½
This 25th movie of the Marvel Cinematic Universe has a lesser-known superhero propelling it. Shang-Chi, though not exactly obscure, doesn't command the marquee mandate of the better known Avengers – but even so, director Destin Daniel Cretton and team manage to deliver a memorable introduction that is sure to spew forth a series of franchise instalments, bound to wow the audience at large.
Simu Liu stars as Shang-Chi/Shaun, an integral part of a dysfunctional family dynamic which includes his dead mother Jiang Li (Fala Chen) belonging to a magical kingdom that protects the world from a powerful evil force, estranged sister Xialing (Meng`er Zhang) and vengeance-powered father Wu Wenwu (Tony Leung). Wu Wenwu, who has lived for 1,000 years creating a society, 'Ten Rings' meant to impregnate the fortress that is the magical kingdom, lures his two children back into the fold in order to accomplish his mission. But their unwillingness to fall for his plans fuels a power struggle that unleashes a hell that can only be contained by the teaming up of good against evil.
This is basically a character-based Kung Fu movie with inspiring, richly orchestrated fight scenes. Cretton and his team use all the techniques and movie crafting magic at their disposal to constantly surprise the audience with brilliantly effected set-pieces. This visceral adventure begins with a fantastic sequence where Wenwu and Jiang Li meet, fight, fall in love and eventually leave the magical kingdom and this is followed up by the ordinary life specs of Shaun aka Shang Chi who works as a valet, gets pulled into infantile adventures by Katy (Awkwafina) and eventually ends up showcasing his chops when a group of hulking thugs attack him for a green pendant he wears around his neck. Katy is stupefied… and then the legend unfolds in a story-telling session at a diner where the couple meet up another couple friend. This extraordinary action adventure is an unrelenting series of plays on background, dimension, light, foreground, height, trajectory, pace, power and sound.
The efficient, smoothly transitioning story-telling craft employed by Cretton is applaud worthy and the ensuing bounty of CGI aided martial arts combat set pieces takes the enjoyment beyond mere thrills to a level that is enthralling and unforgettable. The basic story of a brother –sister duo coming together to save their heritage is imminently believable. The script by Dave Callaham, Destin Daniel Cretton and Andrew Lanham skilfully builds up tempo as the fights and stunts get more and more tricky, involving an incremental degree of difficulty while the narrative careers to a resplendent crescendo. All the lead players do justice to their action oriented roles. Michelle Yeoh is a soothing, intriguing presence while Awkwafina helps throw in quite a few laughs along the way. There are contrasting life philosophies at play here but the real thrill comes from the beautifully orchestrated fights and the sense of fun that underlines this very sentient Marvel adventure movie.
Source By :- Mid-Day.Com